Since 1883 Hotel Le Baron has been standing proudly at the top of the Waterfalls of Coo. Initially it counted just one storey, but at the beginning of the new century two additional floors were build. The hotel has been owned by one family for 100 years, it was transferred from mother to oldest daughter in three generations. With great devotion the family promoted their Hotel Le Baron in the wide surroundings. Even queen Marie-Henriette, the wife of Leopold II, king of Belgium, stayed here around 1890.
During the winter of 2008-2009 the restaurant of the old Hotel Le Baron has been renovated into the cosy brasserie-restaurant of today. Cosiness and quality are key at Le Baron. The door is open to everyone. Do you speak English? French? German? Dutch? or even Spanish? That is no problem, at Le Baron you are being welcomed in any of these languages.
The Pub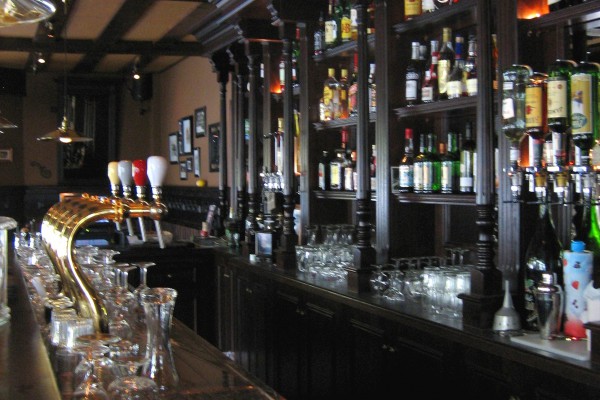 You will immediately like the cosy atmosphere in the pub. There's a warm ambiance that is unique for the Ardennes. The beautiful bar, the wooden floor and panelling, the open fire and the many old pictures of Le Baron through out the years create a homely feeling. There are 80 seats with tables for a romantic dinner for two as well as big tables for when you come with friends or family. With it's cosy music and the candlelight in the evening your stay at Le Baron will be unforgettable.
We have Jupiler beer on tap as well as the legendary La Chouffe, Lupulus and Leffe Blond. In a beer country like Belgium the Special Beers cannot be left out. We have a great range of beers on our beverage list.
The brand of coffee at Le Baron is the Italian Lavazza, a tastfull cup of coffee for you to enjoy. The tea brand is Revolution, there are as much as 15 different blends to choose from. Tip: Combine your cup of coffe or tea with a deliscious warm apple pie with whipped cream and ice ! Our house wine is from Chili, on their sunny slopes the grapes ripen to be the lovely cabernet-sauvignon, sauvignon-blanc or rosé in your glass. In addition, we offer you an extensive wine list from which you can make your choice
Are you curious to see more pictures of Le Baron? Have a look at our Facebook page. You will find many pictures that can give you a good impression of the atmosphere. There are also many pictures of the surroundings and a lot of tips for nice trips and stay-overs. Click on the link below to switch directly to the Facebook page. You don't need to be a member yourself to see the photo's and tips.

---
The Restaurant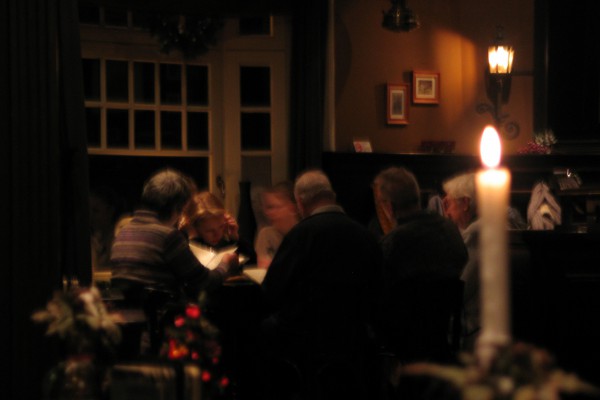 Besides a good beer or a fine wine (or any other drink), you can enjoy a good meal. In the extensive menu you will find the most delicious meals for your lunch or dinner. Their is something for eveyone's choice and the prices are quite favorable. Our excellent Chef de Cuisine creates a different Suggestion of the Chef every week, which offers a good variation to our menu. We change our menu with the seasons. In winter you will find tasty meals with game, but a good pea-soupe is also on the menu.
Our kitchen is open untill 21:00 pm.
Are you looking for a nice gift for someone? How about a dinner voucher at Le Baron? You can buy it in the restaurant or send your request by e-mail to info@le-baron.be

---
The terrace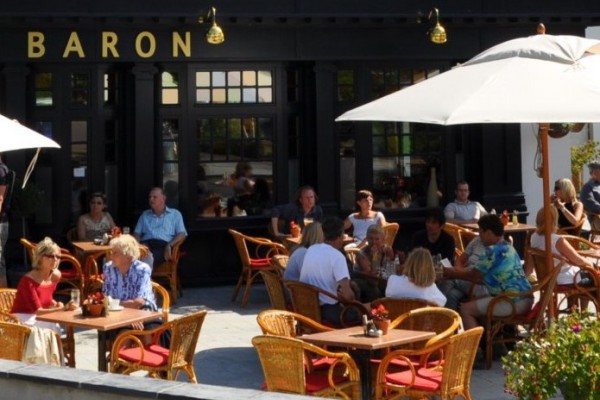 Le Baron has a spacy terrace with 122 seats, in plain sunlight and with a wide view. Here as well cosyness all around, rattan chairs, big parasols of wood and canvas and many, many flowers. The location is perfect, situated directly at the famous Waterfalls of Coo, nothing and nobody can escape your attention. A défilé of old-timers, the most magnificent motors or just watching people passing by, there is always a lot to see at Le Baron's terrace. It's also a very handy location to wait for your friends or family that are still at the Plopsa-Coo amusement parc or doing one of the many outdoor activities available in Coo.
---